Community Outreach gives us the chance to make a difference in our community that will benefit people we care about. Your generosity with your time and/or resources provides valuable services to our brothers and sisters in need.
Let's Fill up The Box!
The Ministry of Evangelism and Outreach is asking for donations of toiletries and cleaning products for the residents of the NSO Bell Building. https://www.nso-mi.org/nso-bell-building.html
Please bring donations to service with you. The NSO donation box is located in the fellowship hall.
Neighborhood Service Organization's (NSO) compassionate and professional staff provides services that have impacted countless children, youth, adults, seniors, families, and communities since 1955. NSO's empowering programs and services provide assistance for: older adults with mental illness; children, youth, and adults with developmental disabilities; youth leadership and advocacy training; year-round youth workforce development for youth; homeless recovery services; housing development; community outreach for psychiatric emergencies; call hotline for emergency shelter and housing resources in Detroit; and volunteer opportunities for individuals, groups, and organizations.
Water for Flint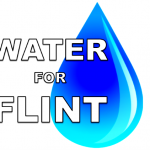 Community involvement water delivery to flint by Alonzo & Deacon Barry with T. Martin sending it off at the church.
We collected 50 cases of water, 23 gallons of water, and one filtration system along with help from Amazing Grace church in Sterling Heights, Michigan and Salem Lutheran Church in Flint. When they picked up the items they were so grateful. So our count to 50 cases starts over again! Please continue to bring bottled water to service for the next delivery. Thank you for your continued blessings to the community!